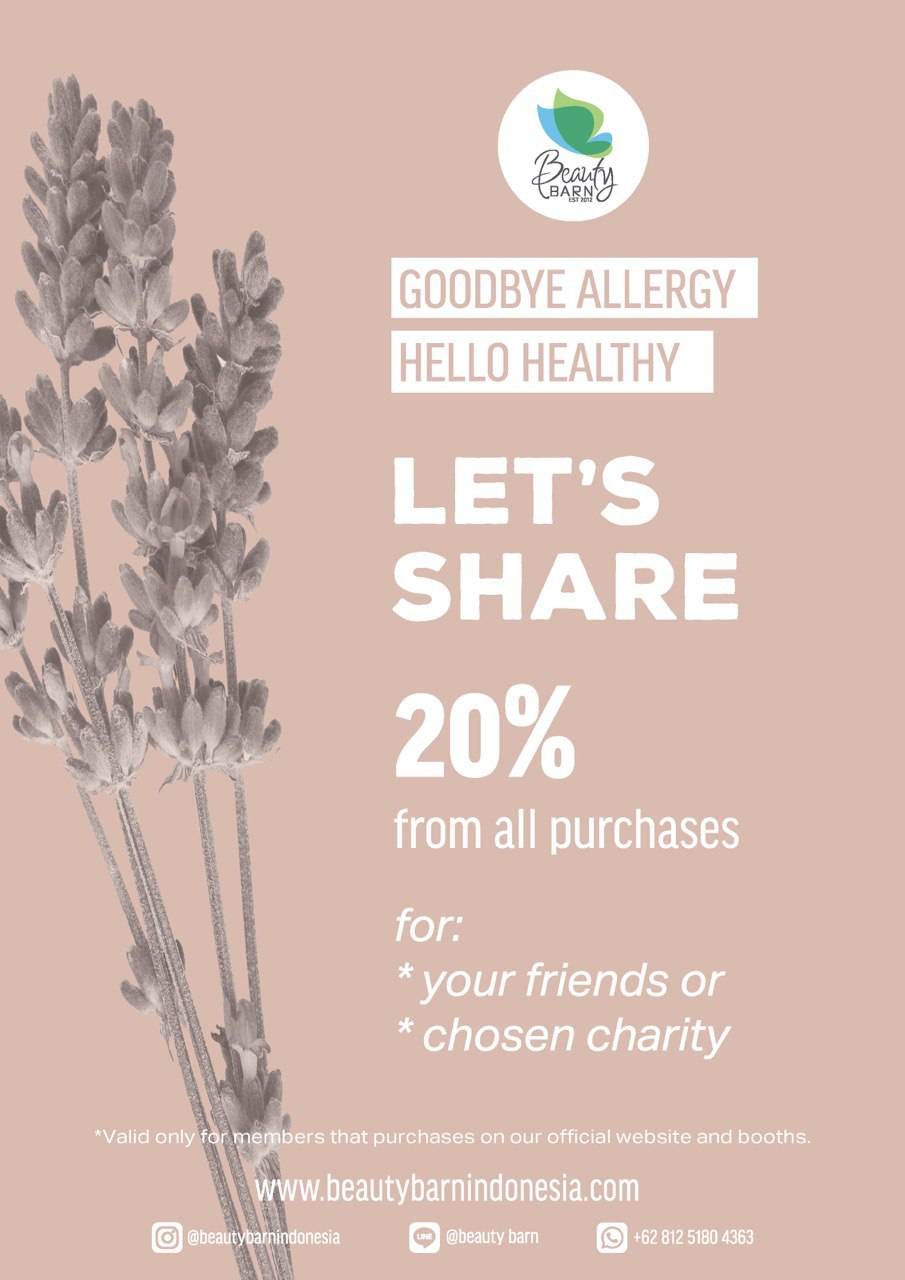 Since from the start, Beauty Barn is about sharing from a mom to other moms. Beauty Barn wants to help other moms to nurture their children for a better future. Nothing is more rewarding to see our children grow to a healthy, strong and independent adult.

With the same purpose, Beauty Barn now opens the opportunity for all moms to share as well. Beauty Barn will give points to all purchases made by you! A 20% equivalent from all your purchases made on our website and official outlet will be converted to BB Gift Points. BB Gift Points will be accumulated for you automatically and kept safe for you until you are ready to share with your friends who might need Beauty Barn products or donate it to our chosen charity.
BB Gift Points can be exchanged with gifts prepared exclusively by our team for your convenience.
To share gift sets;
1. Choose a gift set from below that your friend might need, or choose the special gift set to donate.
2. Check out with the coupon code created by our system via BB Gift Points panel.
3. Enter your friend's house address or leave blank if gift set is to be donated and finish the transaction.
4. Continue with your activities and let us do the rest.

Thank you for sharing and spreading kindness. It is a loving and helpful mom like you that shapes the future of our next generation!
*Terms and conditions applies.
Choose any gift from below to share.